New In
Tan Inc. Aloha Hawaii Total Tanning System Bottle Deal
Aloha Hawaii Bottle Box Deal
400X Island Dark Total Tanning System
Free delivery over £19.99
Product Delivery & Returns
All our Retail customers within the UK benefit from FREE delivery on all orders over £19.99, orders under this are charged at £3.95.
Salon customers need to spend £99.99 excluding VAT for free delivery. Any orders under this are charged at £7.75 + VAT.
We hope you love your purchase from Bliss. But if you are not happy, you can return your item for a refund.
For more Info see Delivery & Returns Page.
Product Information
Aloha Hawaii is the unlocked secret to a bronze glow of a true Island Goddess. When used together these 3 special lotions work their spell to reveal your most breathtaking tan yet. It's impossible to say where this exotic Hawaiian magic ends and the science begins, but you will love every part of the journey. There are three perfect steps: Prep, Bronze, and Lock-In Colour!
Step 1 - Aloha Hawaii Kaanapali
Advanced Step 1 Pre-Tan
Enter your most alluring tanning experience yet. Step 1 begins essential preparation, drenching skin in specialised ingredients to help optimize for the even darker journey that lies ahead. The results of this island secret are every bit as beautiful as the destination it's named after. Not just a pre-tan, even when used on its own the colour, softness and radiance will leave you spellbound.
Fragrance: Neon Bumbleberry
Step 2 - Aloha Hawaii Waikiki
Advanced Step 2 400X Bronzer
Dive into a whole new level of darkness. This Step 2 "Island Dark" bronzer unleashes all the magic, allowing your colour to break through and beyond your darkest plateau. Waves & waves of a rich radiance captivate and hint at the softness the potent island extracts infuse, as your skin beguiles all who are lucky enough to touch it.
Fragrance: Island Sugar Vibes
Step 3 - Aloha Hawaii Lanikai
Advanced Step 3 Tan Extender & Enhancer
You'll want your slice of beach paradise to last forever, and Step 3 is the secret to "locking-in" that Hawaiian beauty for as long as possible. An advanced cocktail of nutrients and moisturisers combine with colour-loving extracts to not only prolong your beautiful hue, but to also enhance & embellish for a truly decadent island glow.
Fragrance: Mango Mirage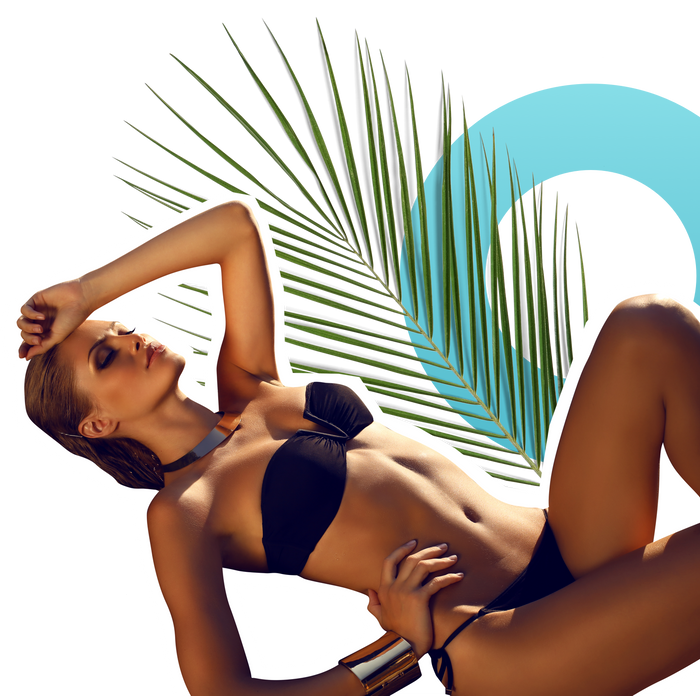 What our customers say...